Skilled Forest and Landscape Craftsman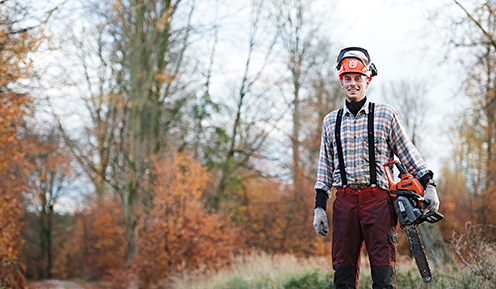 A skilled craftsman helps:
Foresters manage forest resources
Nature Interpretation Guides to make awareness of the nature and outdoor activities
Gamekeepers in managing wildlife
Conservation officers in nature conservation activities
And works with tree health and safety, including pruning and trimming.
The education is well suited for students who:
Seek a practical outdoor learning environment
Want to be trained in practical skills enabling them to protect forest and nature
Wish to interact with the public through interpretation activities
Master the Danish language as the entire education is taught in Danish.
This education provides you with technical skills and entrepreneurial expertise to participate in management of natural resources for timber and non-timber values by the industry, private- and public landowners.
The programme is the most practical field oriented and recognised forestry and natural resource related education in Denmark. Most of the education takes place outdoors in various landscapes and forest types. Safety and good craftsmanship are emphasised throughout the education.
Students are taught working knowledge of the practices, procedures and regulations needed to carry out practical activities in forestry, environmental conservation, wildlife management and nature interpretation.